ASC-7800 Autosampler

Compact-size autosampler for flame and furnace units can install 60 samples and 8 reagents. ASC stand kit is required to mount with a dedicated flame measurement system, and an ASK-7800 extension unit for furnace measurement is required to mount with a dedicated furnace measurement system or dual system. An ASC starter kit for aqueous solutions or organic solvents is required for the flame continuous method or hydride generation method.
Power requirements: 100 to 240 VAC, 50 VA, 50/60 Hz
HVG-100 Hydride Vapor Generator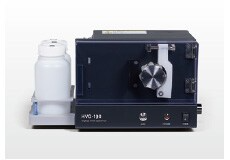 This is useful for high-sensitivity analysis of elements such as As, Se, and Sb.
Used with an ASC-7800 autosampler, it permits the automated serial analysis of up to 60 samples.
Nozzle ASSY, HVG is required for operation in conjunction with the ASC-7800.
Power requirements: 120, 230 VAC, 50 VA, 50/60 Hz
MVU-100 Mercury Vaporizer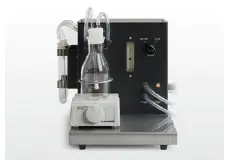 This mercury vaporizer is for cold vapor atomic absorption spectroscopy.
It also requires a gas flow cell, gas flow cell holder, and mercury hollow cathode lamp.

Power requirements: 100 to 240 VAC, 50 VA, 50/60 Hz
Angle Burner Head with Angle-scale Markings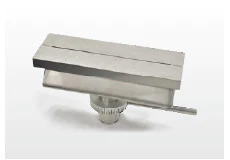 Used to specify a constant fixed angle for measuring high concentration elements by changing the burner angle.
High-temperature burner head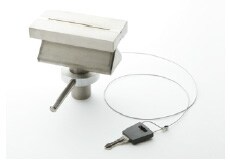 Made of pure titanium. Air-cooled. 5 cm slot for N2O–C2H2 flame
• Extremely corrosion-resistant
• Can also be used for Air–C2H2 flame.
AMF-100 Atomic Absorption Muffle Furnace (Electronic Cell Heater)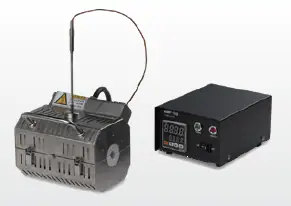 This dedicated furnace permits higher sensitivity measurements using the hydride vapor generator than the flame heating method. The temperature controller provides optimal control of the quartz cell temperature to prevent damage to cells due to excessive overheating.

Power requirements: 200 to 240 VAC, 550 VA, 50/60Hz
Atom Booster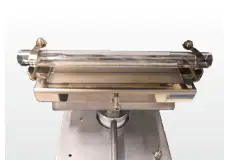 Quartz slotted tube, useful for further increasing the sensitivity of flame analysis with a cell holder.

* Cannot be used with N2O-C2H2 flames.
* Contact us for information about the types of samples for which this option is available and Burner Head with Angle-scale the elements for which this option is useful.
Graphite furnace camera GFA-TV
Provides viewing inside the graphite tube. Including Video View Software (CD-ROM)
Micro sampling kit
Required to use the flame microsampling method. ASC-7800 and ASK-7800 (or ASC stand kit) are also required.
Related information