Reduces Operator Errors and Risk of Infection During Manual Operations

Reduces Operator Errors
By simply uncapping blood collection tubes (or sample cups), placing the pretreatment vials in the system, and requesting analysis, the system performs all other process steps automatically, from pretreatment to LCMS analysis. With an LCD touch panel screen and a user interface that requires no instruction manual, the system helps ensure reliable and rapid operations with minimal operator errors due to manual operations.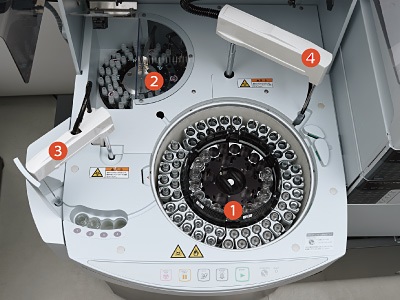 (1)Carousel for samples and reagents
(2)Racks for pretreatment vials
(3)Dispensing probe for samples
(4)Dispensing probe for reagents
Reduces Infection Risk
The CLAM-2030 minimizes human contact with potentially hazardous samples through automation. Following pretreatment, solid and liquid waste are contained within the body of the CLAM-2030 and collected. Integrated sensors alert users through the software that waste levels are high and require emptying.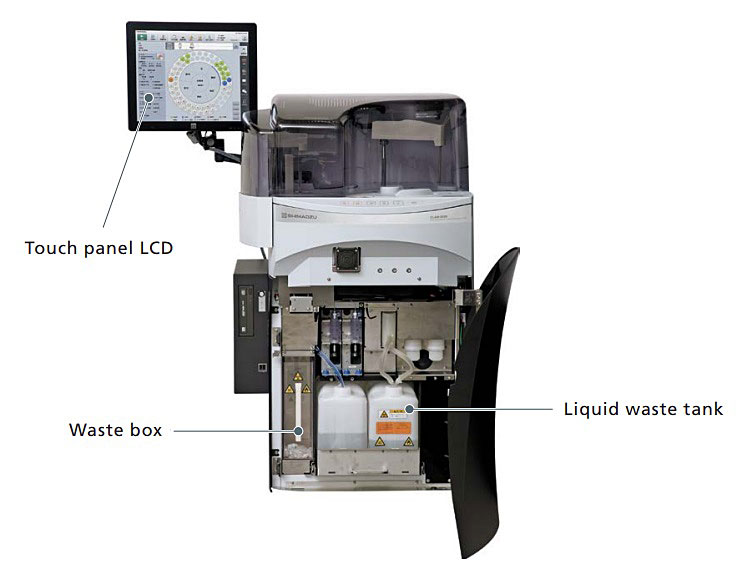 For Research Use Only. Not for use in diagnostic procedures.