Designed with the Analyst in Mind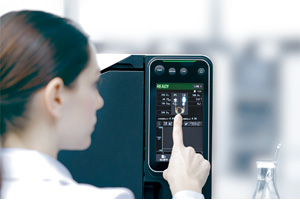 Analysts will benefit from the touch panel interface, which features clear graphics that display information instantly whenever needed. The user-friendly interface leaves the operator free to focus on obtaining optimal analytical results.
World's Highest* Sensitivity and Reproducibility
High-Sensitivity Detectors Support a Wide Variety of Analyses
Intelligent Flow Controller with Exceptional Reproducibility
*As of May 2017, according to a Shimadzu survey
Exceptional Extensibility and Productivity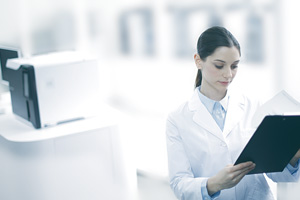 GC Systems Customized for Specific Needs
Advanced Flow Technology
Faster Analysis with Hydrogen Carrier Gas
Various Advanced Functions Improve Energy Efficiency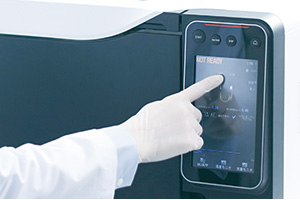 Column Temperature Control Function
Options for Expanding Your Productivity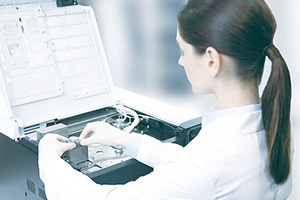 Inlets
Split/Splitless Injector
On-Column Injection Unit
Direct Injection Unit
Programmed Temperature Vaporization Injector

Detectors

Flame Ionization Detector
Flame Photometric Detector
Thermal Conductivity Detector
Flame Thermionic Detector
Electron Capture Detector
Barrier Discharge Ionization Detector
Software Improves Laboratory Productivity
For Research Use Only. Not for use in diagnostic procedures.
This page may contain references to products that are not available in your country.
Please contact us to check the availability of these products in your country.